Oh My!® Seedless Grape Sautéed Compote
Chef Katie O'Reilly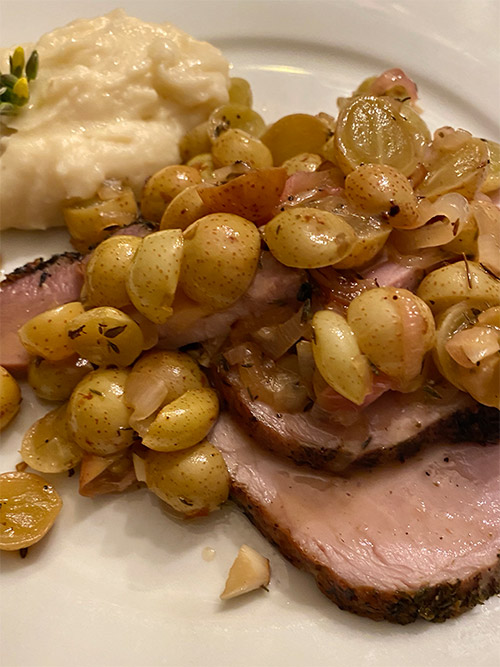 Directions:
In a medium sauté pan over medium-high heat, add the olive oil and butter.
Once melted, add the shallots and garlic, sauté for 2 minutes, stirring constantly so they do not burn or roast.
Add the grapes and continue to cook for 3 more minutes.
Add all remaining ingredients and cook down, while stirring for 5 minutes.
Salt and pepper to taste, serve and enjoy!
Serving Suggestions: Serve with your favorite pork roast or chop. Also delicious with chicken and turkey. For vegetarians, serve with a roasted cauliflower steak!
---
Related products: