Welcome to Gurneys!
Since 1866, generations of home gardeners have relied on Gurney's and its garden supplies. We believe everyone deserves the satisfaction of growing something exceptional. That's why we've spent over 150 years creating, cultivating, and preserving plants and seeds that are the ultimate expression of their kind.
The horticultural experts at Gurney's regularly seek out vegetables and fruits that combine taste with disease resistance, yield and ease of planting. Some of Gurney's popular exclusive home gardening produce varieties, available only to Gurney's customers, include Gurney's Gotta Have It Sweet Corn, Gurney's Perfect Pickle Hybrid Cucumber, Gurney's Pride Improved Hybrid Zucchini and Gurney's Girl's Best Hybrid Tomato. Our exclusive varieties are trialed and tested right here at our own Gurney's Farm to ensure peak performance for the home garden.
Get your free catalog!
Receive a FREE copy of the Gurney's Seed & Nursery by simply filling out the information below. Make sure to also sign up to start receiving Gurney's Seed & Nursery e-mail and text updates to preview exciting new products, learn about special sale events and lots more. Rest assured Gurney's Seed & Nursery will not share or exchange information that you provide.
Check out what our customers are growing
The Gurney's Farm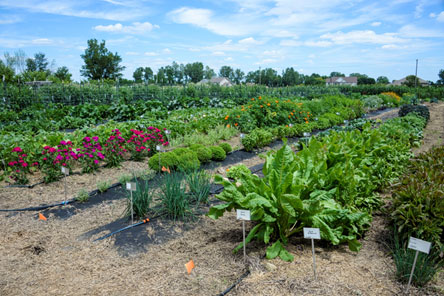 Before fruit, vegetable and flower varieties are sold in our catalog, they're grown and tested at the Gurney's Farm. Tucked amidst corn and soybean fields in Tipp City, Ohio (Zone 6), the 20-acre test farm includes an orchard, vineyard, brambles, various berry plantings, ornamental beds and a large vegetable garden.
Each year, we search for the best new varieties for our catalog. Finding the best means we must grow and test hundreds of plants. Our fruits and vegetables are grown with very little, if any pesticides, and we try to mimic home garden conditions. We do this because we want to know how each variety holds up to stressors like pests, diseases and inclement weather. When growing our ornamental plants, we don't pamper them. We want to find the plants that perform best without lots of extra work.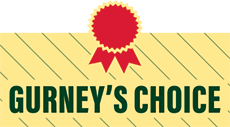 At Gurney's we test every product we sell in our own trial gardens. Here you'll find some of our favorites that performed year-after-year with superb quality and flavor.
Learn more about our research gardens