High yields from midsummer to early fall
Flavorful berries are great for baking, jams, jellies
Adaptable to many soil types
Hey, good-lookin'! Fall Gold has everybody cookin' up something good. Full of that juicy, fruity flavor we all adore, this modern take on the traditional raspberry is a proven winner in pies, muffins and tarts, as well as sauces, jams and jellies. Plus, thanks to its vigorous everbearing habit, it reliably delivers high yields of sunny yellow-gold berries from midsummer to early fall. Easy to maintain and extremely productive. It is highly recommended for the Upper South and Mountain areas of the country. Grows 6-10 ft. tall with a 4-6 ft. spread. Self-pollinating. Zones 5-9.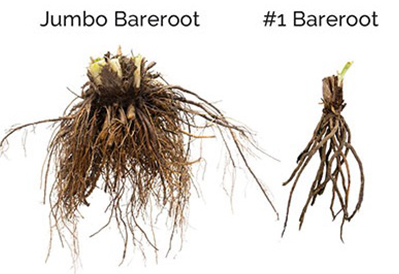 Our jumbo bareroot, multi-fan clumps have larger, more established root systems to produce more blooming scapes per plant than standard #1 bareroots.