Crunch-A-Bunch™ Apple and Pear Sauté
Chef Katie O'Reilly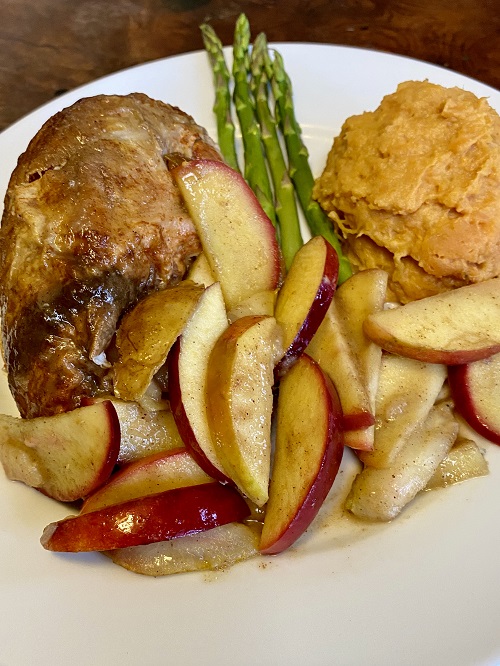 Ingredients:
4 Crunch-A-Bunch apples, skin on, sliced thin
4 ripe Bartlett pears, skin on, sliced thin
½ cup unsalted butter
½ cup brown sugar
1 Tbsp cinnamon
1 tsp Dijon mustard
1 tsp honey
½ cup vegetable broth
1 tsp apple cider vinegar
Directions:
Heat sauté pan on medium-high heat to melt the butter.
Add the brown sugar as the butter is melting.
Once sugar is dissolved, add the apples and pears and sauté for three minutes.
Add the remaining ingredients and sauté for five minutes or until apples are fork tender. Serve warm.
Serving Suggestions: Great served on marinated grilled pork chops and roasted chicken
---
Related products: