Baker's Delight™ Apple, Cheddar and Corn Muffins
Chef Katie O'Reilly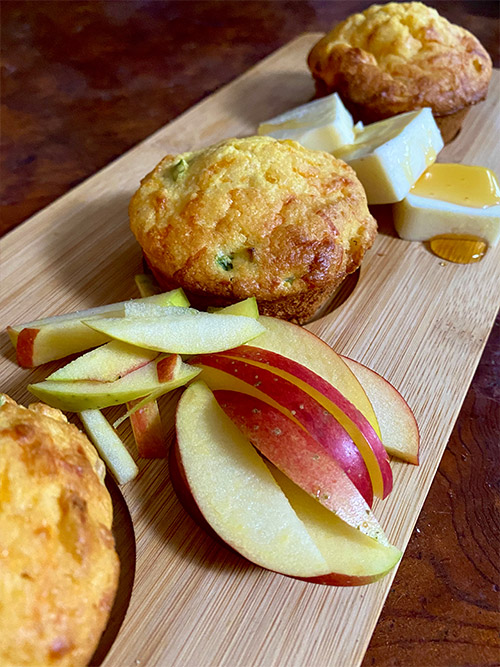 Ingredients:
1 cup cornmeal
1 cup all-purpose flour
⅓ cup white sugar
2 tsp baking powder
½ tsp salt
1 egg
¼ cup vegetable oil
1 cup milk
3 cups diced Baker's Delight apples with skin on
1 can creamed corn
¾ cup shredded cheddar cheese
1 jalapeño, deseeded and minced (optional)
Directions:
Preheat oven to 400 degrees.
In a large mixing bowl, combine cornmeal, flour, sugar, baking powder and salt. Mix together.
Add the egg, milk and oil and mix well by hand until all ingredients are moist and well combined. Batter may be slightly lumpy.
Stir in creamed corn. Fold in cheddar cheese, apples and jalapeño (optional).
Spray muffin tins with nonstick spray and fill with batter.
Bake for 18-20 minutes until golden brown and toothpick comes out clean.
Chef Notes: Serve with honey butter and sliced Baker's Delight apples.
---
Related products: