Pixie Crunch® Apple and Potato Pancakes
Chef Katie O'Reilly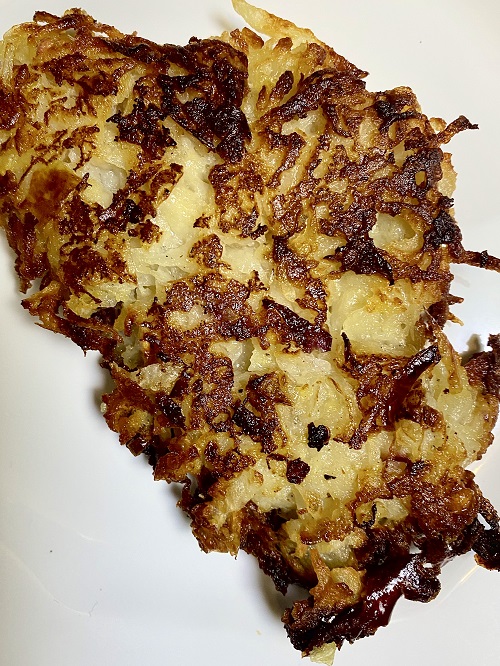 Ingredients:
6 medium Pixie Crunch apples, peeled and shredded
4 medium russet potatoes, peeled and shredded
1 medium sweet onion, peeled and shredded
1 egg
1 cup all-purpose flour
¼ cup whole milk
½ tsp garlic salt
salt and pepper to taste
1 cup vegetable oil for frying in pan
Directions:
Combine all ingredients (except oil for frying) in a mixing bowl.
Mixture will be loose and have excess liquid. (This will allow pancakes to lay flat and get crisp when frying.)
Place vegetable oil in a fry pan on medium-high heat.
Once oil is heated, use a large fork or slotted spoon to place pancake-sized piles in pan, and cook to desired crispness (approximately 8 minutes per side).
Remove from pan and set on paper-towel lined plate for 2 minutes to absorb excess oil. Salt and pepper to taste.
---
Related products: